The "one last thing" of Microsoft's Gamescom 2015 press conference was not a new Gears of War game, since E3 already accounted for that. It wasn't a new Forza game, since that's out next month. Nor was it a new franchise. Instead, we were treated to another Halo game, but not the main shooter that is Halo 5: Guardians; no, this was Halo Wars 2, a strategy game set in the Halo Universe.
The first Halo Wars game got more attention for being the last game from Ensemble Studios, the legendary Age of Empires studio, and comparatively little interest for its fairly unique take on the Real Time Strategy (RTS) genre that's never been popular on consoles. When Microsoft shut Ensemble soon after Halo Wars was released, many fans felt cheated.
(Also see: Gamescom Is the Biggest Video Game Event – Here's What to Expect This Year)
Ironically, Phil Spencer, the Xbox head, announced Halo Wars 2 by saying it underscores Microsoft's commitment to first-party games on Xbox and Windows; he was also the man responsible for culling Ensemble after Halo Wars. At the time, his leaked email said the following:
"Today, we shared with our employees at Ensemble that we have plans to close the studio after Halo Wars RTM. Such a decision is never easy. Like any business, we're accountable for making tradeoffs and the right level of investments that will drive profit and future growth. However, as we reviewed our first-party portfolio and where we need to invest and divest our resources to achieve our long-term strategies, it became clear to us that closing the studio and redeploying those resources to other more scalable ventures is the right thing for our business at this time."
Spencer's email goes on to state that the company would "continue to bring in talent to work on titles and franchises where we'll see the most ROI [return on investment]."
Fast forward to 2015 and you have the same man introducing a game in a genre that the company has long abandoned for more popular fare. It's no secret that a large chunk of the real-time strategy pie is dominated by Blizzard's StarCraft II. Outside of that, there's very little else since Electronic Arts hasn't made a new Command & Conquer game, and Microsoft has a mobile version of Age of Empires that plays more like Clash of Clans.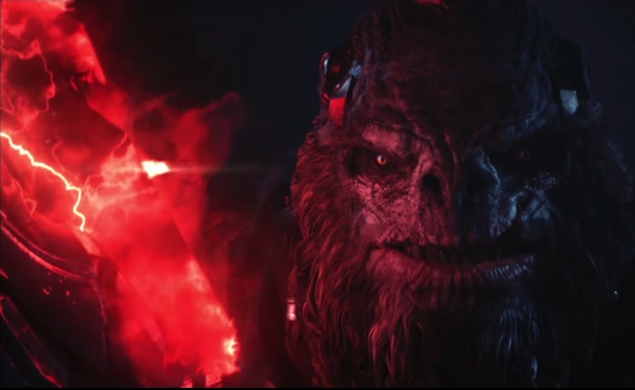 Across the industry, RTS games aren't exactly flourishing now. In fact it's become a lot less popular, as RTS games are being supplanted by Multiplayer Online Battle Arena (MOBA) games such as DOTA 2 and League of Legends, which evolved from the RTS.
Perhaps its a sign of how desperate things are getting at Redmond. Sure, it's a big season ahead for the Xbox One with Forza 6, Halo 5, and Tomb Raider. Next year looks good as well, with Crackdown, Scalebound, and Quantum Break. Plus there's Gigantic – Microsoft's own MOBA to take on League of Legends. But with Xbox One sales outside the US flat, one can't help but feel that the Xbox division is trying to do anything it can to keep afloat, and more Halo has always been a rallying cry for Microsoft when times are tough.
(Also see: Xbox One Dominates the US With Black Friday Deals, Gets Dominated in India)
And though it would be unfair to hold a seven year old leaked email against Microsoft, logic dictates that it would have made more commercial sense to green light a story in the Halo universe that involved a genre that's a whole lot more accessible. On the bright side, Halo Wars 2 is being made by Creative Assembly, which is known for its strategy prowess thanks to the Total War series. And considering that Halo is the most important franchise for Microsoft at the moment, it seems that there's very little to fear in terms of quality.
One thing for certain and that's that the, fans are pleased. As 343 Industry boss Bonnie Ross said just before the teaser, "There are other stories in the Halo universe, stories fans have long demanded we continue."
It'll be interesting to see how long Microsoft's strategy of listening "user feedback" will continue. While Spencer seems to have Nadella's patronage, it will only last as long as there can be results. Until then however, Xbox One and Windows 10 gamers have one more game to look forward to.