– Advertisement –
<!– –>
<!– –>
ISL 2021-22: ATK Mohun Bagan missed a great chance to beat Hyderabad FC and go top of the points table. But they could only manage a draw in their last Premier League clash. However, head coach Juan Ferrando has full faith in his players that they will iron out the mistakes against Odisha FC in their next match. Follow ISL 2021-22 LIVE Updates only on InsideSport.In
Subhasish ⚔️ Soosairaj 👈#ATKMohunBagan #JoyMohunBagan #AmraSobujMaroon #HeroISLsub pic.twitter.com/tP1jpPiPeH

— ATK Mohun Bagan FC (@atkmohunbaganfc) January 7, 2022
While Ferrando expressed that his player were impressive against Hyderabad FC, he wants them to be extra cautious when facing Odisha. The Mariners have been very sloppy defensively in recent matches and that is something that they will be looking to avoid against Odisha FC.
"It's a complicated game because we know Odisha started the season well, it's a clear team in the attack, in the defense, and on points too. It's necessary for us to be ready for the 90 minutes and not to lose our focus," Ferrando began the pre-match press conference.
"You have to focus on the details because if you watch the last game, for example, they were 2-1 down against Mumbai but they continued with the same plan and then changed the score. It's especially important in this case because it will be a difficult game against Odisha," explained the Spaniard.
ISL 2022: Jamshedpur coach Owen Coyle hails Ishan Pandita as Sunil Chhetri successor, says 'India will have top striker in Ishan'
When questioned about ATK Mohun Bagan's defensive frailties Ferrando explained that he understand it takes time. But he feels that gradually things will take the shape. He also highlighted how injuries have had a major role to play in ATKMB dodgy defence.
"We have a plan and we're working on it, and we also need to improve on it. Sometimes it's difficult, like this week because we had to deal with injuries before the game. But I still have 100% trust in my team, and the most important part being that everybody is ready to help the team," he replied.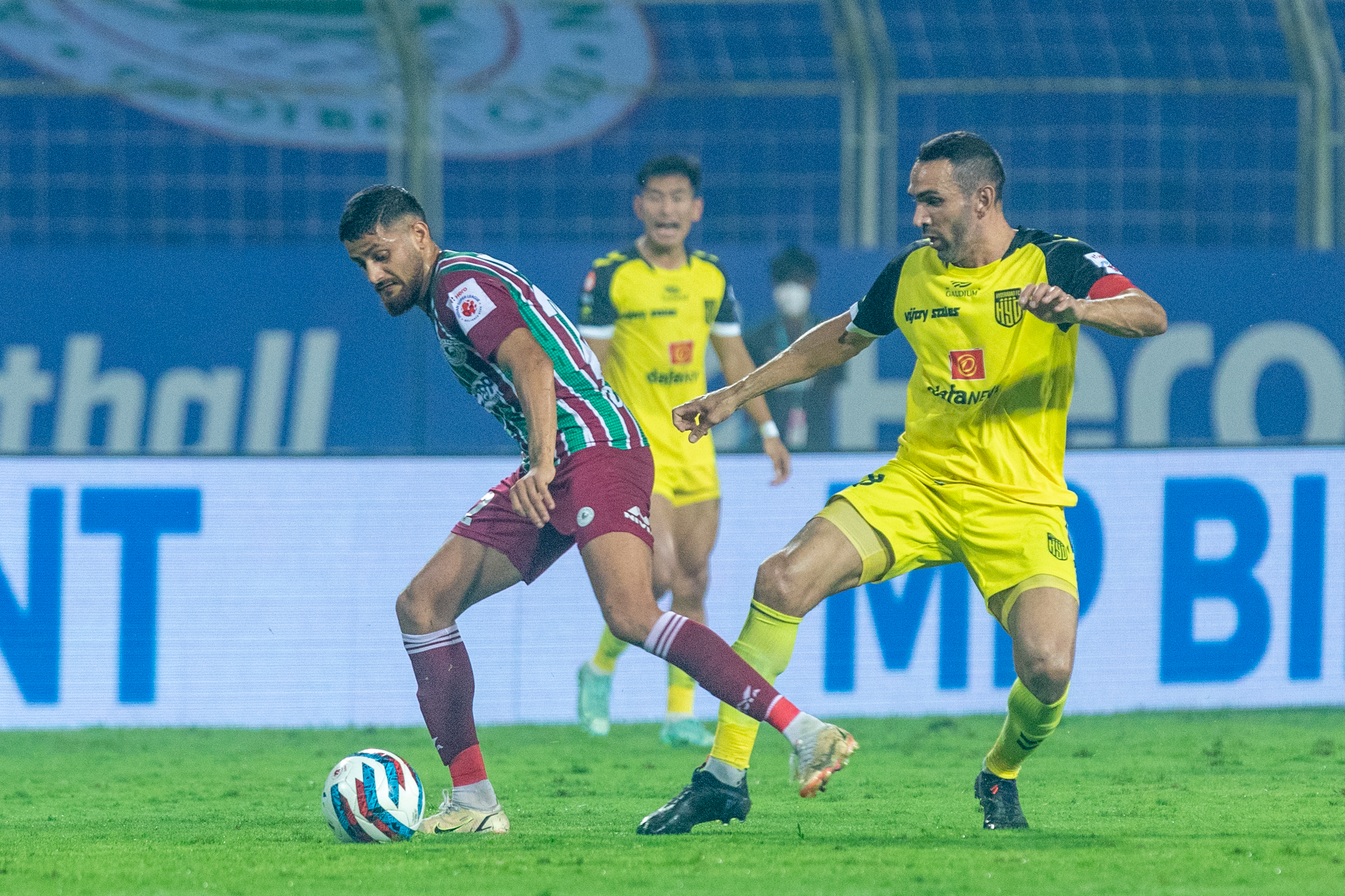 The Green and Maroons have created a lot of chances but they have not been clinical enough to put matches to bed. That is the reason why they could only get a single point after Javi Siverio's late goal for Hyderabad FC. Speaking on whether the missed chances put more pressure on the players, Ferrando replied, "No, in my point of view, the problem is when you don't create chances. We are creating chances, with 20 chances and the quality of the squad that we have, maybe we have two or three goals, but in case of no chances, it's difficult."
Lastly speaking on whether he was disappointed that his team almost reached the top of the points table but a late goal from Hyderabad ruined everything for them. Ferrando admitted that he was disappointed with the result but he also highlighted how being first in the points table at the moment does not matter.
"Yes, I'm disappointed, but in my mind, I was talking to the players, and the most important thing is to be on top of the table in the last game. When February-March comes, this will be an important moment, to be in first position in the league table. Now, I'm upset because everybody wanted to see ATK Mohun Bagan in first position, but okay, no worries because I think our way is good," Ferrando concluded.
– Advertisement –