– Advertisement –
<!– –>
<!– –>
ISL Season 8: The Indian Super League is currently hit hard with rising COVID-19 cases and matches are getting rescheduled. In the last three days, three games have been rescheduled with well over 35 players testing positive for the virus. At least six teams are suffering from the problem and are isolating their players and staff. Some of the teams have not trained for the entire week. With matches coming thick and fast, it is interesting to see how Football Sport Development Limited (FSDL) manages the entire situation especially keeping players' safety in mind. Follow all the ISL 2021-22 LIVE Updates only on InsideSport.IN
The latest match to get rescheduled was the one between Jamshedpur FC and Hyderabad FC as the organizers made players' safety as their priority. The organizers released a statement suggesting how Jamshedpur FC are not able to field a team and the decision has been taken keeping the health and safety of everyone in mind.
Match 63 of #HeroISL 2021-22 between @HydFCOfficial & @JamshedpurFC has been postponed. (1/4)

League Statement: https://t.co/Drx5QhgF2s#HFCJFC #LetsFootball pic.twitter.com/DMZljGQ5q6

— Indian Super League (@IndSuperLeague) January 17, 2022
"The decision has been taken in consultation with the League's medical team taking into account the inability of Jamshedpur FC to field a team. The League will look to rearrange the fixture to a later date," the statement read.
"The health and safety of all personnel in various bubbles remains our priority, and the League & Clubs will continue to monitor the situation and act accordingly," the statement further added.
Schedule Congestion
While there are a lot of talk of the league going on a break to get the players out of isolation in due time. But FSDL and the All India Football Federation have their hands tied with the Indian national team's preparation for the AFC Asian Cup qualifiers. India are all set to feature against Belarus and Bahrain in March once the ISL ends. So taking a break will only create a major logjam of fixtures for the Indian teams.
#HeroISL 2020-21 Champions, @MumbaiCityFC have been drawn in Group B for #ACL2022! 💥#LetsFootball @TheAFCCL pic.twitter.com/hCtNiBMRS1

— Indian Super League (@IndSuperLeague) January 17, 2022
On top of that, there is the AFC Champions League and the AFC Cup. Both the continental tournaments will involve Mumbai City FC and ATK Mohun Bagan. While ATK Mohun Bagan's participation is subject to qualification, Mumbai City FC are clubbed in Group B along with three times UAE Pro League winner AL Jazira, six times Saudi Pro League champion Al Shabab and Iraqi outfit Air Force Club. The group stages will be held in a centralised venue and will begin in April.
ISL Season 8: Jamshedpur FC's Greg Stewart opens up on life in bio bubble, his wonder goal and much more, Check out
Mental Health of the Players/Staff
Apart from the logjam of fixtures, the organizers are also considering several other factors. Starting from player fitness to their mental health as they have been living in the bio bubble for months. On top of that, they are currently isolated and are confined in their hotel rooms. All of this has taken a major toll on the players as they express themselves on Twitter.
Recently Bengaluru FC and Indian national team goalkeeper Gurpreet Singh Sandhu shared how hard it has been for him to go without training for almost a week. The custodian is isolating as Bengaluru FC is one of the teams hit by COVID-19 cases in their camp.
"It's been close to a week now that we haven't trained, and while the isolating is frustrating (but necessary), the anticipation and anxiety of not knowing when we can train or play a game is an even bigger monster to deal with," Gurpreet tweeted.
He shared how isolation and the bio bubble takes a major toll on a person's mind as they often look to cut off communication from everyone in frustration. While going out is not an option the Indian international found joy in training sessions and also in matches, something that has been put to hold recently.
At 3.00 pm on a game day, the gears begin to switch in anticipation of kick off. Instead, here we are, in our rooms wishing things around could have been better. It's a difficult season. It was always going to be one.

— Sunil Chhetri (@chetrisunil11) January 15, 2022
A couple of days ago, India's talisman Sunil Chhetri also reiterated the same facts surrounding isolation and the current condition that the league is going through. The Indian captain takes a stand and lends a ear for the players and staff living in the same bio bubble. He points out how living in a bubble in tough in their own ways and how everything outside is a luxury for the players.
"Only if you're in the bubble, will you know how hard and frustrating this is. You're away from family for half a year, cooped up in a room, anything outdoors is a luxury, there's no change in setting to help you shake off a bad result – I could go on, " Chhetri tweeted.
He acknowledges how everyone in this bubble are fighting their own battle and it is not anything that they can overcome with skill or any other attribute.
"To get through this is not something you can train for. It has nothing to do with skill, talent or experience. This is up there on the list of sacrifices we're making, to be able to play the game we love. It's a battle we're all fighting in our ways," he added.
Lastly, he encourages more players in the bubble to open up as was ready to lend his ears to anyone who needs a breather. he also encourages them to take a break from everything that's going around. "To any ISL player, across clubs, nationalities and experience – I'm up for a chat if you need one. We don't have to talk football. Drop me a message if you feel like it, and we'll make it happen. The season, table, wins and losses will take care of themselves when they have to," the 37-year-old signed off.
Several players replied to the Indian captain agreeing to the hardships. Starting from Victor Mongil, Lukasz Gikiewicz to Joel Chianese and Prabshukan Singh Gill, its the same story in every camp.
ISL Season 8: Match between Hyderabad FC and Jamshedpur FC rescheduled due to safety reasons
Recently in the pre-match press conference of the game between Jamshedpur FC and Hyderabad FC, Jamshedpur head coach Owen Coyle also shared his concern regarding his players as they have not hit the training ground for six days are isolating as a precautionary measure. Although the game was rescheduled the concern of the Scottish tactician was genuine.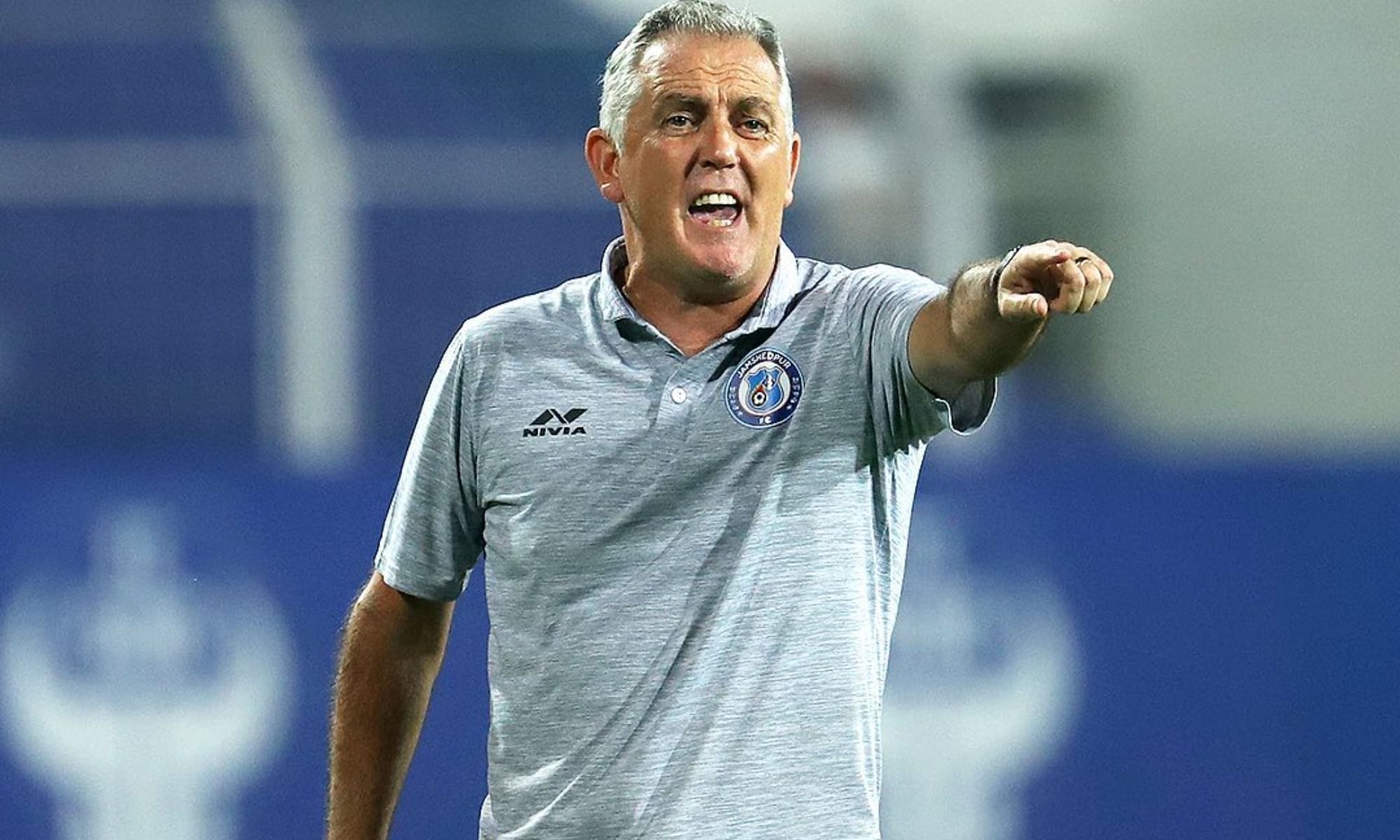 "None of us have trained for the past six days, stated Coyle at the press conference. "Obviously, because of precautionary measures taken with respect to covid, we have not been allowed onto the training field. So, my worry will always be players and their welfare in terms of injuries, that's a huge concern for me. When you train, you are in good condition to play the game and is important to avoid injuries."
The Scotsman narrates how after the SC East Bengal game they had a 1-2 people with high temperature as a precautionary measure they decided to isolate and since then they have not tained again. "After the East Bengal match, the following day we did our recovery session together and the next day was a day off. On the day off, we had one or two high temperatures. With that in mind as a club we put ourselves into quarantine as a precaution and that meant we haven't trained for six days. That being said, we have to make sure if and when the game comes about we are at our very best and give everything we have to win a tough game," Coyle explained.
The ISL organizers recently conducted a meeting with all the CEOS of respective clubs and there nothing concrete about suspending the league came to notice. They did delve into the topic but ultimately decided to check the situation individually for each game. But th with the rising cases and the piling rescheduled matches, there are questions rising over ISL's future and the organizers at a certain point of time need to come up with a decision.
– Advertisement –