Laptops have been outselling desktops for years now, and 'phablets' and tablets have been threatening the PC ecosystem as a whole. With components getting smaller and costs getting lower all the time, it makes perfect sense that people would gravitate towards smaller, more portable products that let them work and live more freely. But desktops still refuse to die, and for good reason. They are embracing mobile tech and evolving to suit new situations.
Desktops aren't irrelevant by a long shot; they just have a perception problem. They're affordable thanks to mass production. They're easy to build and maintain yourself, thanks to standardisation. They're not just for gamers and professionals who need serious amounts of power; they're usually more useful than laptops, especially the more affordable ones that have weak screens, awful keyboards, and very limited power.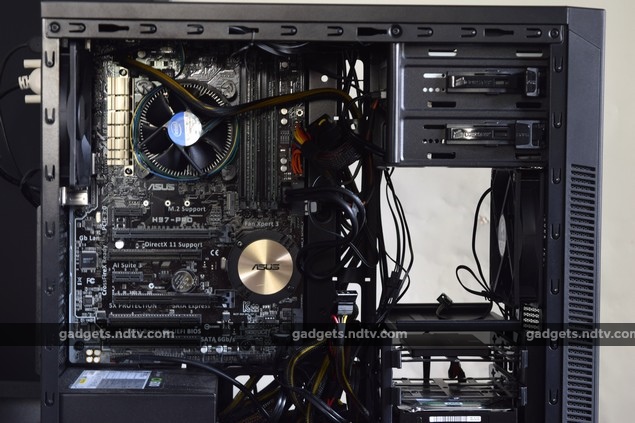 But there's one thing about desktops that could use an update. Desktop towers were designed decades ago, when each function of a computer required a separate physical module. There were cards for video, sound, networking, and cards for the most basic things we take for granted today, such as being able to plug a printer in. The standard ATX layout allows space for seven or eight such cards, as well as hard drives, floppy drives, fans and loads more.
SSDs are way smaller than hard drives, optical media is all but dead, today's processors don't need as much cooling as older ones did, most communications and expansion options are built into motherboards, and you can get pretty decent gaming performance out of medium-sized, mid-range graphics cards. All that empty space inside a PC cabinet is never going to be needed. There are external USB products for nearly anything you might ever want to add.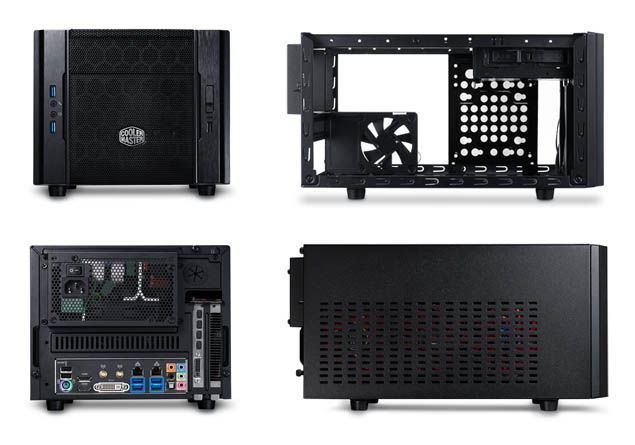 Mini-ITX is the result of shedding all that baggage – components can be made smaller and rearranged so that the computer is less than half or a third the size of an ATX tower but still gives you all its benefits. Components are all standard and swappable, which means you can easily upgrade if ever needed and make repairs. Plus, they actually look good. Cabinets such as Cooler Master's Elite 130, Corsair's Obsidian 250D and Antec's ISK 600 are small cuboids, but there are others that experiment more with design, such as Corsair's bulbous Graphite 380, and Antec's ISK-310 which looks like a home theatre component.
The main downside is that components such as Mini-ITX motherboards and M.2 SSDs tend to be more expensive because they're not quite mainstream yet. A lot of functionality is packed into a small space so you might have high temperatures. Enthusiast-class parts usually fit, but poor airflow can also mean more noise.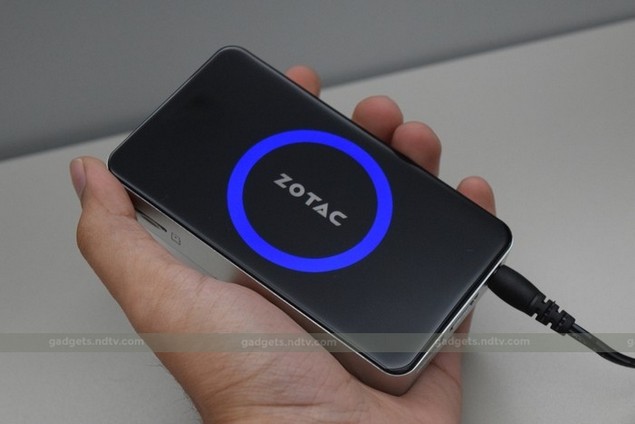 Building a Mini-ITX PC can be a bit difficult because of the lack of space to work with, and unfortunately there aren't any ready-made PCs this size from the big brands. That doesn't mean they aren't thinking of smaller PCs, though. Dell, HP, Lenovo and Acer sell all-in-one PCs which are neater and easier to set up. Several of these have touchscreens and some even have batteries so you can move them around. There are limitations though; the most obvious is that you wind up throwing the whole thing out after it ages, even if the LCD panel is perfectly fine. Many of these use laptop-class components which are smaller and generate less heat, at the cost of performance.
On the other hand, the component majors prefer modularity and have been trying to popularise palm-sized standalone desktops. These are smaller than Mini-ITX boxes but don't use standard parts – usually only the RAM and storage are accessible. Zotac pioneered the concept with its ever-shrinking Zbox line, Asus has some stylish options called VivoPC and VivoMini, and Gigabyte has taken the high-performance gaming route with its Brix models. Even Intel has been experimenting with minimalist designs with its Next Unit of Computing line. Most of these can be strapped to the back of an LCD monitor so are effectively the same as all-in-ones; the end result is less attractive but more flexible.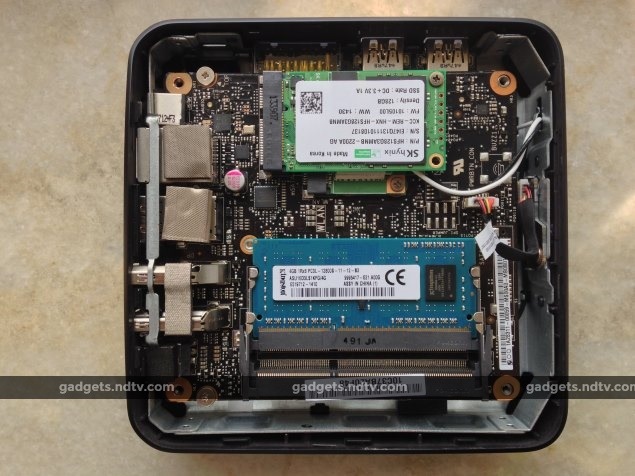 Moving into really tiny territory, we have PCs the size of candy bars or decks of cards. Some, such as the Zotac Zbox Pico can actually sit on a desk, but a new breed such as the Intel Compute Stick just plug right in to an HDMI port on any monitor or TV. Performance is severely limited and there is zero scope for upgrading, but to be honest, they're perfectly fine for basic productivity and communications – and what's more, they're dirt cheap. This is a terribly exciting category of computers because it's really easy to see them popping up in offices, schools and homes everywhere.
So there are dozens of options for those who would like a full-blown PC but hate the idea of a desktop tower. If you're never going to fill all that empty space, you don't need an old-fashioned PC but you don't need to sit hunched over a tiny laptop either. There is a vast area of middle ground to be explored, so don't write off the desktop just yet.