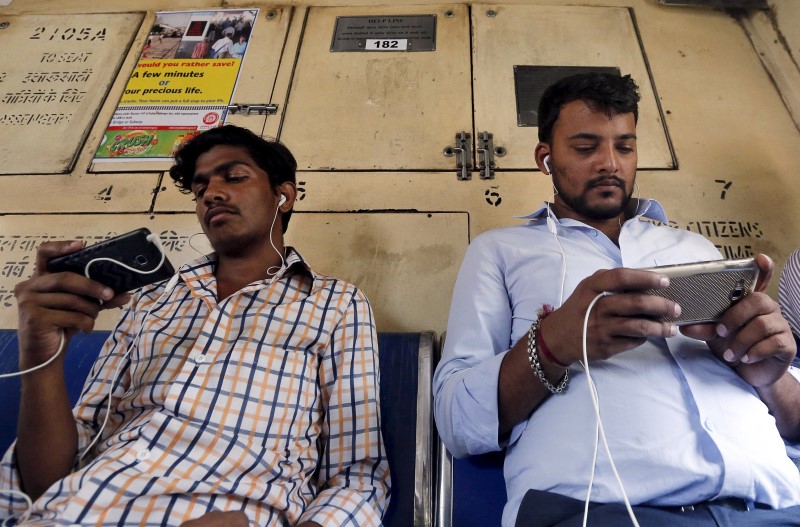 A term that we often hear about is the digital divide, which exists between the developed West, and countries like India. It's meant to express the difference in access to Internet infrastructure and services, and how that affects your digital experience. And for the most part, it's a useful term that helps underscore the importance of initiatives like Google's Internet Saathi and the RailWire project that provides free Internet. It's why Reliance Jio's launch, and the subsequent price wars it brought – much like the impact of the Reliance CDMA rollout in 2002 – has the power to transform India. But interestingly enough, this divide doesn't exist just between the West and the rest of us – even in the US, you'll see a similar divide between the big cities and the rest of the country.
It's important to recognise this, because it shows us how India can in some ways leapfrog past the West, and also serves as an important reminder of why development can't be limited to Delhi, Mumbai, and Bengaluru. One of the reasons why 4G is so significant is because it's helped to bring even the small towns and villages online. As e-commerce companies have been telling us over and over for many years – Bharat is perhaps more willing than India to embrace technology because of the lack of other means of access.
On the other hand, in small towns in America, for example, things are a lot less well connected, we learned on a recent trip. In the small town of Ithaca, in upstate New York, Uber is a completely new phenomenon, that has only arrived a couple of months ago. Every person you meet talks about how it's completely changed their lives, and made it so much easier to get around.
It's just four hours from New York City, and home to Cornell, one of the most prestigious universities in the country, attracting thousands of students from around the world every semester, but Uber is a new and novel experience in Ithaca.
That's not all though. There are other ways in which Indian cities like Bengaluru and New Delhi have more in common with New York City, than the smaller towns in New York state do. For example, at home you're pampered with a plethora of food ordering applications, running from the big platforms like Zomato, Swiggy, and Foodpanda. Then you've got the companies like Freshmenu, InnerChef, and Faasos that add to the mix and bring the same benefits of online payments and order tracking. In Ithaca, you've got just a handful of options, and even they don't offer features like order tracking that we take for granted back home.
Internet connectivity is a similar challenge with limited options in terms of ISPs on offer. According to data from Broadband Now, only two providers cover a significant portion of the city. Of those, Spectrum – a cable provider – offers Internet at 100Mbps speeds for $44.99 (roughly Rs. 2,880) per month, while the only other option for most people is Verizon, offering 15Mbps DSL for $34.99 (roughly Rs. 2,250) per month. Now this is a familiar problem in India as well, but we're already witnessing change in big cities thanks to new players like ACT Fibrenet and Reliance Jio is expected to shake up this market as well. On the other hand, no major changes seem to be on the horizon for American cities.
Looking through various offerings and infrastructure like this, it steadily becomes clear that the digital divide exists not just between the first world and the developing countries, but also as gaps between the big cities and the small ones.
Why is this important? Because if we are to talk about an India that leapfrogs the West, it can't be with the same kinds of digital divide that we see within the country here. Google's Rajan Anandan told Indian developers to focus on 'Bharat', and he's right, but also, programmes like the Internet Saathi and RailWire project are essential, but can't rely on the largesse of a few international companies with no ties to India. That will always lead to skewed development, and this needs to be a priority for the government in India as well, regardless of political affiliation. Until that happens, we might leapfrog the West in some parts of the India, but the rest of the country will only get left further and further behind.
Catch the latest from the Consumer Electronics Show on Gadgets 360, at our CES 2022 hub.